We are one of the leading manufacturers, suppliers and exporters of a wide array of
Cooking Blow Torch
. We also are a company dedicated to the manufacture and supply the products from Taiwan. We can easily fulfill your requirements for our products. What's more, We also undertake projects for designs made as per clients requirements.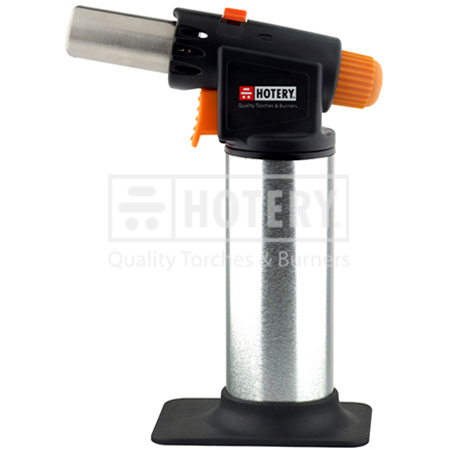 Model: HT-912
Cooking Blow Torch
Professional cook's torch alum. torch body.
1. Piezoelectric ignition system.
2. Easy and safe to operate.
3. Gas-flow adjustment for flame lengh with anti-flare function.
4. Two flame function: powerful / soft flame.
5. Butane refillable gas. cap: 28g (=47.9ml).
6. Product size: 102x73x156mm (lxwxh).
7. Torch working temperature max up to 1000 ℃
8. CE approved.

Enquiry Now +
Enquiry Now -
Customers and distributors from around the world are welcomed to negotiate with us for
Cooking Blow Torch
. Let's join hands and strive for prosperity.