As a professional
Torch Gas Burner
manufacturer, supplier,with factory in Taiwan, we supply remarkable
Torch Gas Burner
for our customers. Our high quality and reliable products were in accord with international standard. If interested, please
contact us
for more information.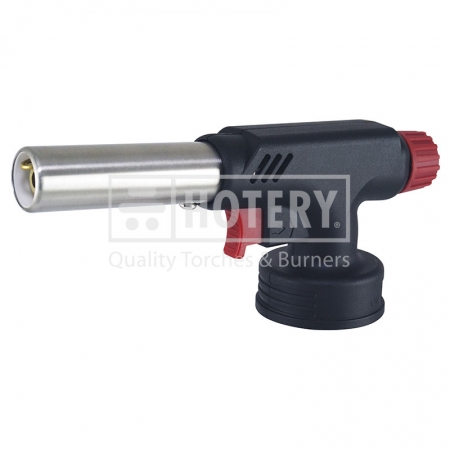 Model: MRAS-831D
Torch Gas Burner
Specification:
1. Anti-flaring support after pre-heating.
2. Flame and temperature can be adjusted, the temperature can be as high up to 1100
3. Fully automatic electronic ignition, easy and safe.
4. Comfortable ergonomic design to hold in hand.
5. Suitable for household, restaurant, picnic, hiking, camping and other outdoor activities.
6. It can be fixed in the butane gas tank, which can be replaced, the use cycle is environment-friendly.

Enquiry Now +
Enquiry Now -
As the original developer of
Torch Gas Burner
, we are offering the most competitive price and best quality. MOQ negotiable, feel free to contact us for price details. Also,We export large quatity to aboard every year.