HOTERY PRODUCTS CORP., manufacturer and supplier which specializes in the development of
Chefs Blow Torch
. After accumulating over years of intensive research, we have been recognized being the largest and most reputable manufacturer in Taiwan. Due to high quality and competitive price, our products are exported to more than 20 countries around the world. If you are looking for a trustworthy partner, you could count on us. We sincerely hope that we can have an opportunity to cooperate with you in the near future.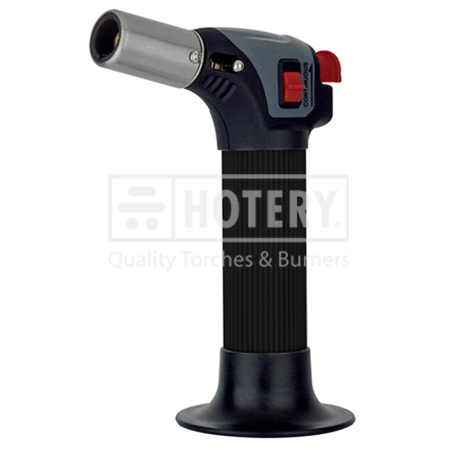 Model: MRC-980
Chefs Blow Torch
Chef Torch
Product name: chef torch
Features:
1. Contemporary two tone colors of catering torch.
2. Pieze start auto igntion with medium size of flame guard generate powerful flame which is ideal for browning meats and melting cheeses, etc.
3. Certification are known to make and use for worldwide standard.
4. Flame adjustment lever to change the desired size of flame in use.
5. Dual modes of flame support with a ripple handheld for easy of use.


Enquiry Now +
Enquiry Now -
Chefs Blow Torch
available in various dimensions, these can be customized as per the specific requirements of our clients. Further, we test these stringently before being supplied to clients. Our products are in accordance with well defined industrial standards and available at reasonable rates.