Established in as Taiwan
Garden Weed Torch
manufacturer, supplier and factory. Our products supplied and exported worldwide relying on our professional talent and good experience. We force to manufacture products to suit the exact requirement of our client ranging from small business to huge manufacturing units. Custom-designs and OEM/ODM services are cordially welcome.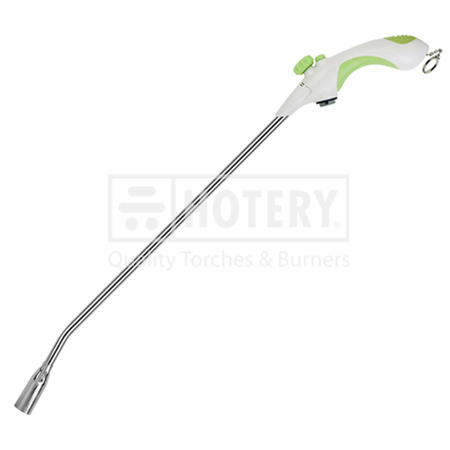 Model: MRAS-8339
Garden Weed Torch
Product name: Garden Weed Torch
Features:
1. Size: 770 x 50 x 110 mm, weight: around 282g, WATT: around 1816W
2. Automatic self-igniting design.
3. Ergonomic handle & lightweight.
4. Ideal for lighting fireplace and charcoal, killing weeds, insect control, repairing the roof and melting ice.
5. MOQ: 1k of each color scheme
6. Blister card package available for option.
7. Perfect fit with either bayonet type of cylinder or EU 7/16" thread cylinder.

Enquiry Now +
Enquiry Now -
Our
Garden Weed Torch
are sold in many places around the world and to win a high admiration and is widely trusted at home and abroad. Serious working attitudes and perfect after-sales service are the essence of the Company's growth principle.