We are reputed Taiwan
Trigger Torch
manufacturer, supplier, exporter and factory. We offer our customers a comprehensive range of products that match the strict quality requirements of International market which has earned our company the distinct reputation of being a quality oriented Taiwan Exporter. We are recognized as one of the leading traders in this sector due to our capability to supply impeccable products to our customers. We laid our foot years back & ever since we are striving to deliver in our products innovation, competitive pricing & quality driven customer satisfaction.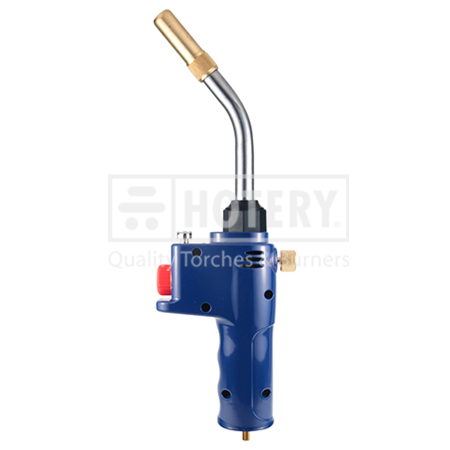 Model: BTS-8088
Trigger Torch
Specification:
1. Ignition button lock for continuous use.
2. Piezo igniter for instant flame.
3. Flame adjustable control.
4. Ergonomic handle design.
5. Swirl combustion tip.
6. Up to 1300℃ high temperature / flame type: cyclone flame.
7. Stainless burner tube and brass burner tip for strength.

Enquiry Now +
Enquiry Now -
Assisted by an efficient vendor base we are known in the market as leading wholesaler and supplier of
Trigger Torch
. These have been fabricated by our vendors by using premium class of raw material and in accordance with the global quality parameters.