We are manufacturer, supplier, exporter of best quality
Turbo Torch
, factory in Taiwan. Our company-depth study of the product improvements, planning, introduction of new technologies, and emphasized that "priority service", "to protect the customer", "24-hour" for the purpose of career. Through our innovative engineering and mature experience, we have the ability to meet strict requirements, short delivery time, quality, and price competition is fierce. To be beneficial to both sides, we are the best choice for a partner to support you.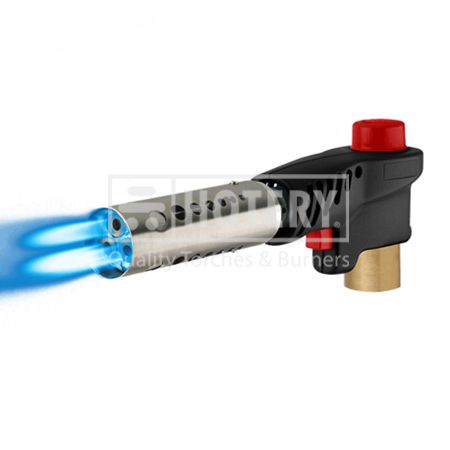 Model: MRAS-8203
Turbo Torch
Product name: Triple Flame Turbo Torch
Features:
1. Specification: Size 215x44x93mm(L×W×H), Weight 336g
2. Valve: CGA600 us 1" threaded map/pro or propane gas cartridger.
3. Trigger ignition, 3-burner jets in one burner tube.
4. Pressure regulator, powerful flame, anti-flare in every angle.
5. Efficiency, quick and impressed performance.
6. Box pack

Enquiry Now +
Enquiry Now -
On the future developing road, we will take good advantages of our research as usual, and continuously explore the use of new materials and technologies to improve the quality and function of our
Turbo Torch
, thereby to meet all needs of customers.